Return to Headlines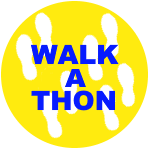 The following message is from Oak View's PTO:
Oak View Families,
This year, the Walk A Thon is taking on a new and improved format! There will be better prizes, the incentives to participate will be more fun, donations will be easier to make, and your child will not want to miss out!
The Walk A Thon will be Oak View Middle School's largest fundraiser of the year. Students that participate will commit to walking laps at the Oak View Track on October 25. Students will earn money by getting pledges from family, friends, neighbors or businesses to support their efforts.
This year, we have a new online pledging platform that will make it much easier to ask people to donate, and will make giving via credit card very simple. To take advantage of this new format, register your child at https://pledgestar.com/oakview/. It takes just minutes to set-up your child's own fundraising page to request pledges on-line. For those of you that prefer to get donations by check or cash, your child will be bringing home a paper pledge packet on Friday, and you can donate that way.
Important Dates?
October 7 - On-line registration and donations begin (Win a gift card from Moe's for being one of the first students to secure a pledge!)
October 9 - Kick Off Pep Rally
October 10 – Pledge Packets Distributed by HR Teachers
October 23 – Pledge Packets Due to HR Teacher / On-line Donations Closed
October 25 – Walk A Thon and Afternoon Celebration (for those that raised required amounts)
Why are we raising money?
Your support allows the PTO to continue to fund many of the great programs and events at our school. Funds from the Walk A Thon go to help the school purchase "big ticket items" that can be used in the classroom (for example, last year the PTO purchased a set of laptops that teachers could use to enrich classroom learning), campus beautification (things such as shade sails and additional trees), items for the Positive Behavior Incentive System, and much more. The PTO also funds fun events like the Spring Bash with money raised through this fundraiser.
What is the Goal?
This year our goal is $15,000.
What Prizes Can Your Child Win?
School wide top fundraisers will win gift cards for up to $300! Other students can win a bounce house party, a pizza lunch for you and a friend, and a Limo ride to Moe's for lunch! See flyers that are coming home this week for details.
Thank you so much for your great support of our "Grade A" School!