Return to Headlines
ACPS students win 28 National Merit scholarships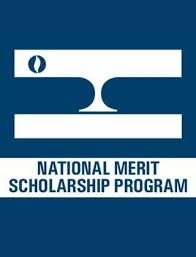 Of the record 42 Alachua County Public School students named National Merit Scholarship finalists this year, 27 have won scholarships from the National Merit Scholarship Corporation (NMSC), including a student who has earned two of the scholarships.
NMSC has announced the final group of scholarship winners for 2023. Each year the organization awards scholarships funded by corporations, colleges/universities and the NMSC itself to students selected as finalists in the prestigious competition.
Forty-two ACPS students were named finalists this year, the highest number in the district's history. The previous record of 40 was set in 2009. Thirty-nine students earned finalist status in 2022.
Students must meet several criteria to become National Merit Finalists. The first step is qualifying as a semifinalists, which means earning among the nation's highest scores on the Preliminary SAT/National Qualifying Test (PSAT/NMSQT), which is taken by more than 1.5 million students annually and measures a student's critical reading, math problem-solving and writing abilities. About 16,000 students are named semifinalists each year.
To become finalists, semifinalists must earn high scores on the SAT. They must also submit applications highlighting their other academic achievements, awards and honors and leadership activities within their school and community. Teacher recommendations and an essay are also required.
Buchholz High School had 24 finalists this year, 13 of whom earned NMST scholarships, including Kevin Zheng, who won two. Eastside High had 10 finalists, 6 who earned scholarships. Gainesville High has 8 finalists. Seven of them earned NMST scholarships.
The finalists, with scholarship winners noted with an asterisk (*), are as follows:
Buchholz High School: Himal Bamzai-Wokhlu, Avery Bernstein, Hannah Ciupe*, Samuel Cohen*, Nicholas Dang, Rishi Gadikota*, Angela Gao, Tyler Holland*, Ahan Mishra, Andrey Nikitin*, Aditya Vardhan Pasumarti*, Abhinav Pothuri*, Nicole Qian, McKayla Ro*, Tucker Shea, Anwyn Tanner*, Isabelle Tseng, Zachary Urbine*, Sophia Vernon*, Zach Xiao, William Xu, Carolynn Zhao*, Jonathan Zheng, Kevin Zheng**
Eastside High School: Maryanne Armstrong*, Rebekah George*, Jakob Gorham, Claire Kuntz*, Elizabeth Matthias*, Linda Mentz, Hirbod Sargeran*, Maui Schwartz, Maggie Yan*, Benjamin Zou
Gainesville High School: Harold Bishop*, Jacob Callaway*, Cormac Davis, Michelle Han*, Nicholas Hirsch*, Siya Patel*, Jake Qiu*, Charles Ye*.
####