Congratulations Kylee Cannon!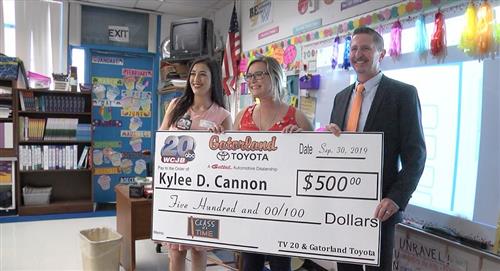 Congratulations to our very own Second Grade Magnet teacher Kylee Cannon! Ms. Cannon was nominated as the recipient of the One Class at a Time Award here in Gainesville, FL! Thank you to WCJB and Gatorland Toyota for sponsoring the recognition award and to Ms. Cannon for working so hard to make an impact here at Williams Elementary. Go Wildcats and WILDCAT PRIDE!
Click the image or visit this link to see the TV broadcast on Youtube.
https://www.youtube.com/watch?v=-vyvKNN4f_w&feature=youtu.be

---