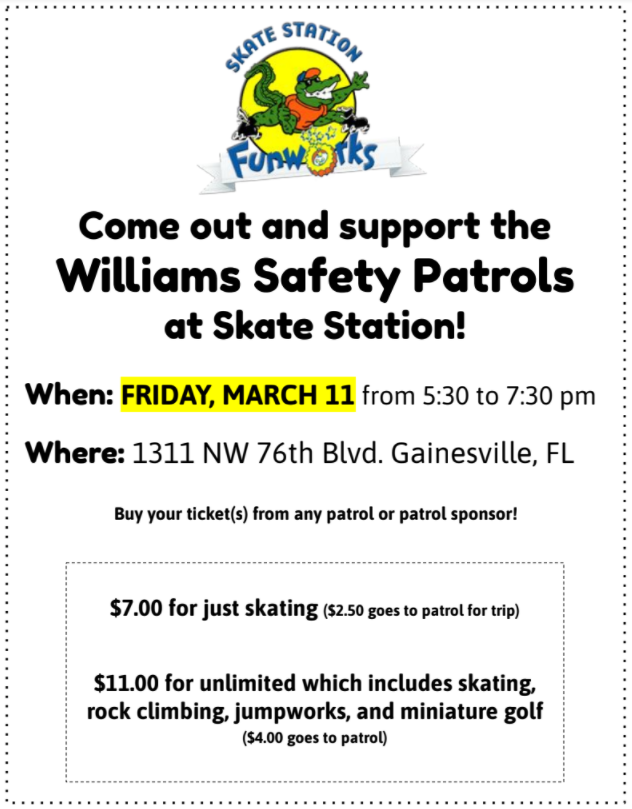 Come out and support the Williams Safety Patrols at Skate Station!
When: Friday, March 11, 2022 from 5:30 to 7:30 P.M.
Where: Skate Station 1131 NW 76th Blvd., Gainesville, FL
Buy your ticket(s) from any patrol or patrol sponsor!
The deals:
$7.00 for just skating ($2.50 goes to patrol for trip)
$11 for an unlimited ticket, which includes skating, rock climbing, jumpworks, and miniature golf ($4.00 goes to patrol for trip)
Thank you for your support of our Safety Patrols!