Inspirational Colleague Award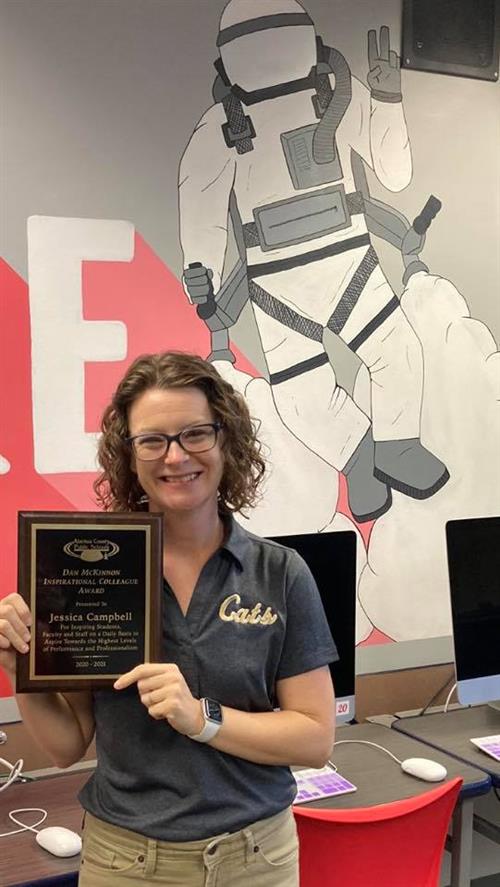 Congratulations to Jessica Campbell! Mrs. Campbell received the Dan McKinnon Inspirational Colleague Award for the 2020-2021 school year.
She was a Canvas Hero last August when her fellow teachers were suddenly required to use Canvas. She offered several training sessions for CTE teachers throughout the district. In addition, she spent the summer of 2020 giving her classroom a makeover, including the inspiring graphics shown here. Mrs. Campbell is an Adobe star and trains other educators nationwide — and she does so much more! Thank you for your inspiration to all of us!