Supplies for 23-24 School Year
Supplies for the 23-24 school year: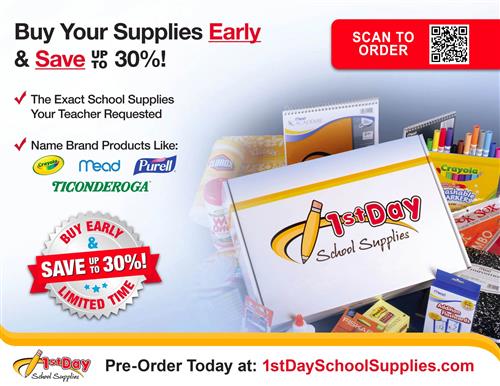 Supply lists for the 23-24 school year are ready! Beat the rush for supplies and make shopping easy this year. Irby has partnered with 1st Day School Supplies. This will help families save up to 30% over shopping at big box stores like Target, Walmart, and Amazon. No need to carry a bunch of supplies at the beginning of the year! So, what are you waiting for? Buy early and save!