EDEP at High Springs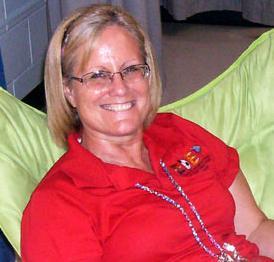 Phone:
Email:
Degrees and Certifications:
Mrs.

Sylvia LaRosa, Site Coordinator

Email: larosasj (to complete add:@gm.sbac.edu)

EDEP Phone: 352-262-7551
School Phone: 386-454-1958
Program Hours: School dismissal to 5:30 pm

Tax ID#: 59-6000500

Link to main EDEP Site District EDEP Site
EDEP Weekly Fees
Full Rate: First Child $60.00
Each additional Sibling $60.00



Scholarship Rate III: First Child $40.00
Each additional Sibling $40.00



Scholarship Rate II: First Child $25.00
Each additional Sibling $25.00

Registration fee is $25 per child due with your registration card.

Scholarships are available based on household income. The parent must complete an application and income verification to determine the proper fees to be charged. Until this form is processed everyone will pay the full rate.

Please DO NOT drop checks off in the front office or with your child's teacher.
Program Information
Closing Time:

Program hours are from school dismissal until 5:30pm.

Late fees will be charged beginning at 5:31 at a rate of $15.00 per child for every 15 minutes you are late. Three late pick ups will result in dismissal from the program.

Program Fees:

Payments are due in advance of your child attending. You may pay either Friday, or Monday for the week ahead.

Change in Schedule:

If your child is going to be absent from EDEP please let Mrs Sylvia know as soon as possible. Please call 352-262-7551 or email: larosasj (finish address with gm.sbac.edu)
EDEP 2022-2023 Registration
Registration for the 2022-2023

School year is now available

If you would like to register for the 2022-23 school year please contact

Mrs. Sylvia for information on how to register.

(352)262-7551 or email at larosasj (finish the address with @gm.sbac.edu)
Daily Schedule
Monday, Tuesday, Thursday, Friday

1:52-2:05 Attendance and Snack

2:05-2:45 Homework Time

2:45-2:55 Clean up and get to Choices Area

2:55-3:50 Activity Choices 1

3:55-4:50 Activity Choices 2

4:55-5:00 Clean up all areas everyone helping

5:00-5:30 Clean up get ready to go home

Wednesday

12:37-12:45 Attendance Outside

12:45-1:25 Homework

1:30-1:45 Snack

1:55-2:55 Clubs

3:00-3:55 Activity Choice 1

4:00-4:50 Activity Choice 2

5:00-5:30 Clean up get ready to go home
Homework Supplies
Parents Please Bring:

2 packs of 24 pencils and

2 packs of Lined notebook paper

1 container of Clorox or other disinfectant wipes for keeping our areas clean.

Thank you