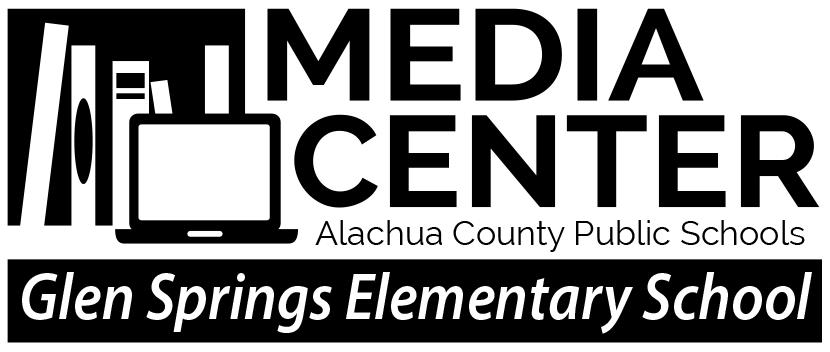 Mission Statement
The mission of the Media Center is to provide not only quality materials, but also access to information and ideas for all users. It affords opportunities for students, faculty, and staff to appreciate literature and the cultural arts, to learn creative thinking skills, to become critical seekers of information and ideas, and to use instructional and educational technology effectively. Our goal is to instill in our students a love of reading and the ability to locate, evaluate and use information in order to complete a task. The acquisition of this knowledge will help our students to become life-long learners and decision makers. It is to this end that our library information skills lessons are conducted. Some of these informational lessons include:



Library Orientation and use of the library

Care of books and materials

Understanding the Dewey Decimal System

Using the Destiny Discover Online Catalog
Using the Education MyPortal Elementary Resources available at: myPortal
Research skills and advanced searching skills

Understanding genres and choosing books in different genres

Identifying and reading award winning books such as Caldecott, Newbery, and Sunshine State Award books.
Library Media Center
Welcome to Media Center

LIBRARY HOURS
Monday-Friday
Monday, Tuesday, Thursday - 7:30 am to 2:00 pm
Wednesday and Friday - 7:30 am to 1:30 pm

THE MEDIA CENTER
The Glen Springs Elementary Media Center is a beautiful facility that is welcoming not only to students, but also to faculty, parents, and community members. This multi-purpose facility is the hub of our school and serves to enhance and complement the classroom curriculum. The library collection consists of over 13,000 print and non-print materials, which includes books, magazines, equipment and videos/DVDs. There are 20 computers in the attached computer lab, which may be used to locate books on Destiny, our online catalog, access the myPortal, and the Internet. The morning news studio is housed in the Media Center as well. It is from this studio that the Glen Springs Morning News Crew greets our students and staff each morning, with a smile and informative news. The morning news can be found on our YouTube channel.

We are so happy to have students in the library developing their love of reading, and beginning their journeys as life-long learners.

Reading and requesting books online is now easier than ever! Check out the links on the right that take you to our electronic catalog.

And don't forget, students have access to ebooks through the Alachua County Public Library website too!

Keep reading Tigers!
Policies and Procedures
Checkout

Kindergarten students are allowed to check out one book at a time for a period of up to two weeks. If the book is not returned in two weeks, it will be considered overdue.

Students in first through fifth grades will be allowed to check out two books at a time for a period of up to two weeks. If a book is not returned in two weeks, it will be considered overdue and the student will not be allowed to check out any more materials until the overdue item is returned.

Lost or Damaged Items

If a book is lost or damaged while checked out to a student, that student will need to pay to have the book replaced.

Rules of Conduct in the Media Center

Follow the school rules at all times.
Listen and follow directions the first time.
Use a quiet voice.
Use walking feet.
Always use a shelf marker.