EDEP at Metcalfe Elementary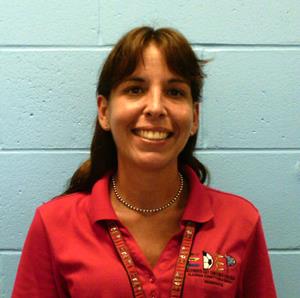 Phone:
Email:
Degrees and Certifications:
Ms.

Kelly Baker, Coordinator

Email: bakerkr (@gm.sbac.edu)

Phone: 352-318-2482


Program Hours: school dismissal to 6:00 pm Monday - Friday

TAX ID# 59-6000500

Link to the district site:

Link to Parent Handbook
Program Information
Program hours are from school dismissal until 6pm.

Late fees will be charged beginning at 6:01pm at a rate of $15.00 per child for every 15 minutes you are late. Three late pick ups will result in dismissal from the program.
EDEP Weekly Fees
Full Rate: First Child $48.00

Each additional Sibling $42
(At the same location)

Scholarship Rate III: First Child $32.00
Each additional Sibling $28
(At the same location)

Scholarship Rate II: First Child $20.00
Each additional Sibling $17
(At the same location)

Scholarships are available based on household income. The parent must complete an application and income verification to determine the proper fees to be charged. Until this form is processed everyone will pay the full rate.

Please DO NOT drop checks off in the front office or with your child's teacher.
Homework
Thirty minutes of homework time is provided Monday – Thursday. Although we cannot provide one on one tutoring, staff is constantly supervising the children. Encourage your child(ren) to ask for help if they need. If you have questions or concerns about your child's homework please feel free to speak to Ms. Kelly.
EDEP 2020-2021 REGISTRATION
To register for the 2020-2021 school year please click on the link below and fill out a request form.

This does not guarantee your spot, it is simply a request. When a spot becomes available we will contact

you with further instructions. You may set up a time to register by contacting me @ bakerkr@gm.sbac.edu

or (352)318-2482. You may also register online by clicking the link below. Thank You!

/site/Default.aspx?PageID=24932

Metcalfe EDEP Registration 2020-2021
Our Daily Schedule
Here at EDEP, we like to provide a program which is both enriching and fun. We have put together a schedule which will allow the children plenty of time to do Homework and be able to participate in a variety of themed activities.

Mon., Tues, ,Thurs.,Fri.

2:45 – 3:00 – Attendance

3:00 – 3:30 – Free Play

3:30 – 4:00 – Homework

4:00 – 5:00 – Activities

5:00 – 5:30 – Free Play

5:30 – 6:00 – Getting Ready for Dismissal

Wednesday:

1:30 – 1:45 – Attendance & Snack

1:45 – 2:30 – Free Play

2:30 – 2:45 – Trivia

2:45 – 3:45 – Activity 1

3:45 – 4:00 – Trivia

4:00 – 5:00 – Activity 2

5:00 – 5:30 – Free Play

5:30 – 6:00 – Getting Ready for Dismissal