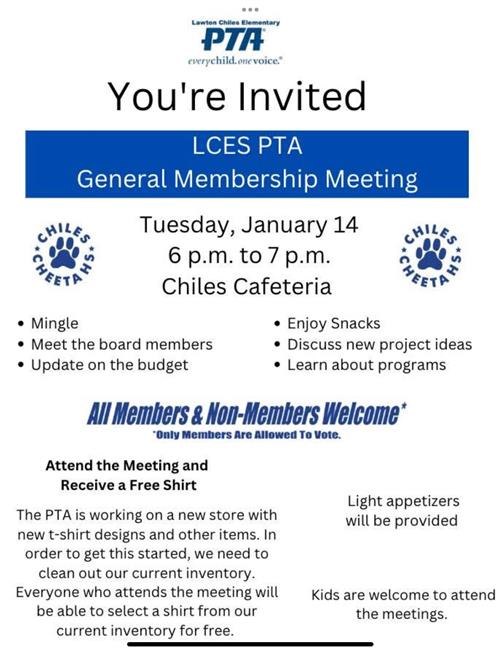 Lawton Chiles Elementary PTA
Our PTA Board
President: Monica Sheffield

1st VP of Membership: Marci Riding

2nd VP of Programs: Tara Edelstein

Treasurer: Alison Cooper

Secretary: Kristina Furst
Congratulations Ms. Tabor, Chiles Teacher of the Year!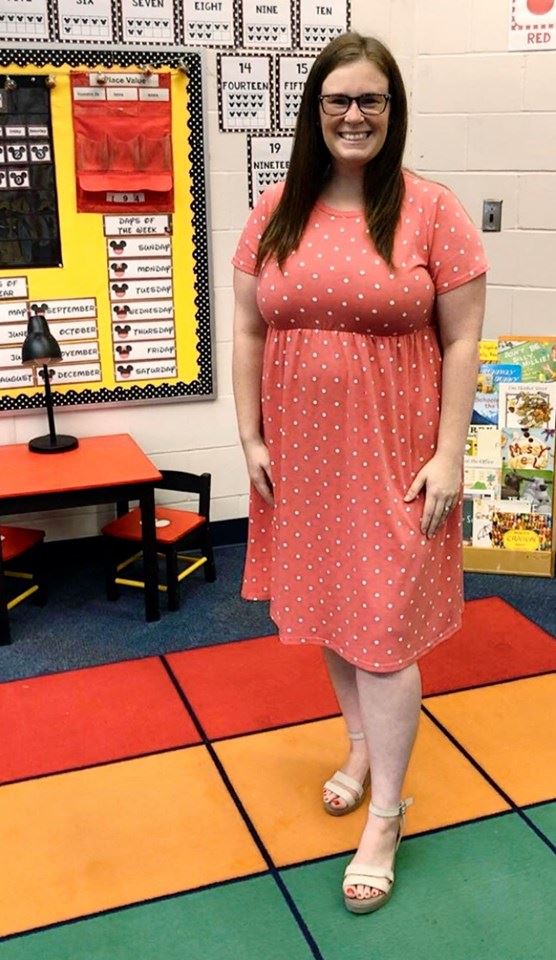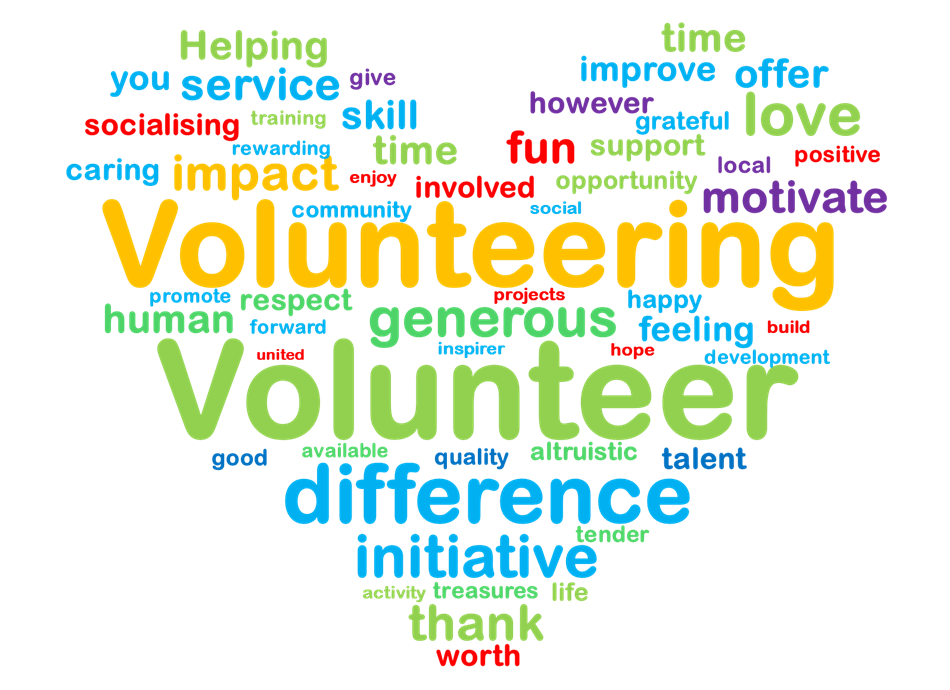 Congratulations to our VOLUNTEERS of the Month!

Faculty Volunteer of the Month: Congratulations to our first Faculty Volunteer of the Month in 2020: Mrs. Simmons!! Mrs. Simmons is a wonderful 3rd grade teacher at Chiles who gives many hours of her own time to make her classroom and our school a better place! Thank you for all you do for our students!

General Volunteer of the Month: Our January Volunteer of the Month is Michelle Beaver! Michelle is a new 5th grade parent to Chiles this year, who volunteers as a homeroom parent, chaperoning field trips, and helping with class parties and activities. Welcome to Chiles, and thank you for sharing your time with us!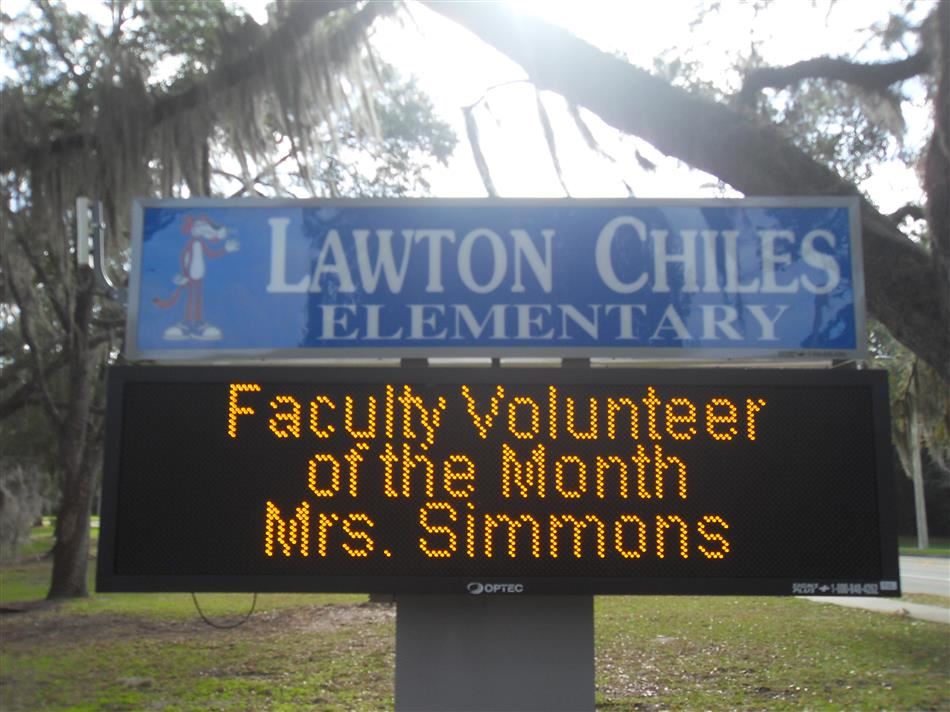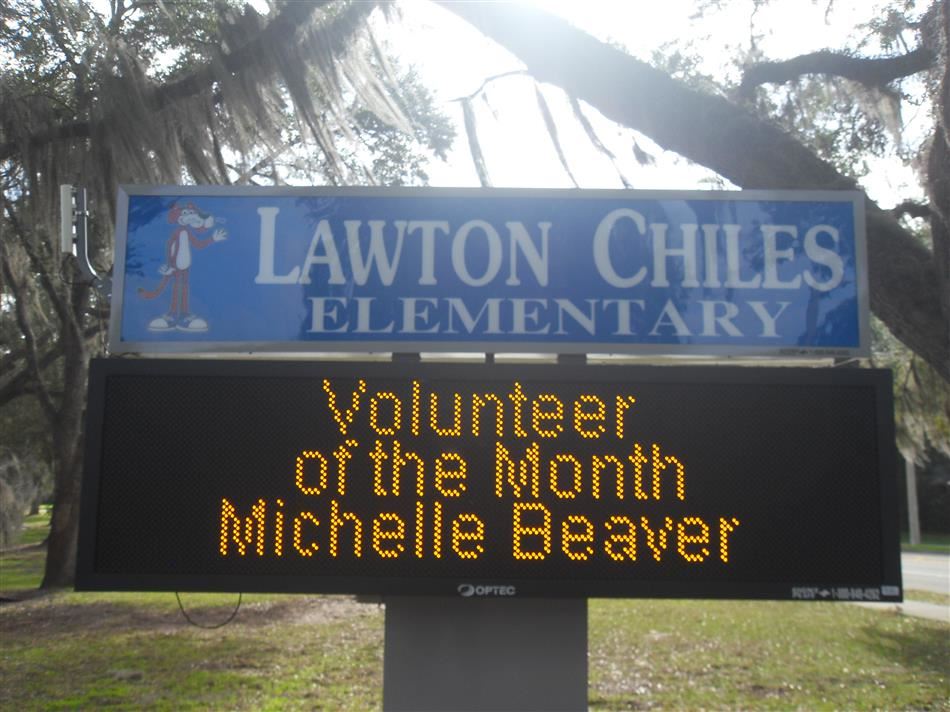 Did you know that Box Top collecting got a whole lot easier this year?!

You can send in Tops that you cut from products OR you can download an easy to use app, and scan your receipts!

download the box tops app

create a free account

do your shopping like normal

scan your receipt and...

YOUR SCHOOL receives qualifying Box Tops points from products you purchased!

It's as easy as 1,2,3!