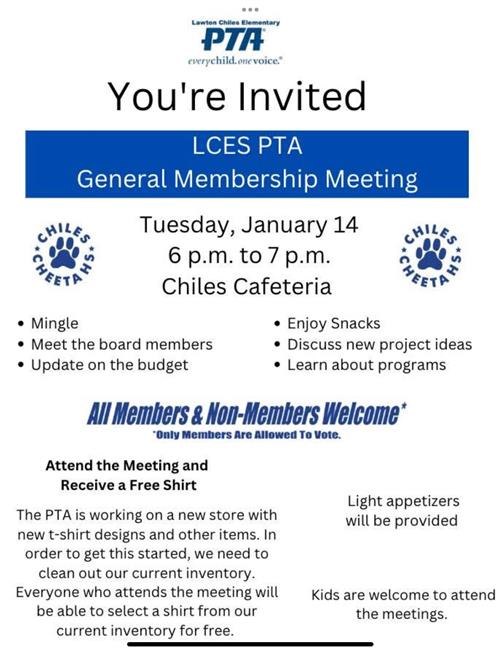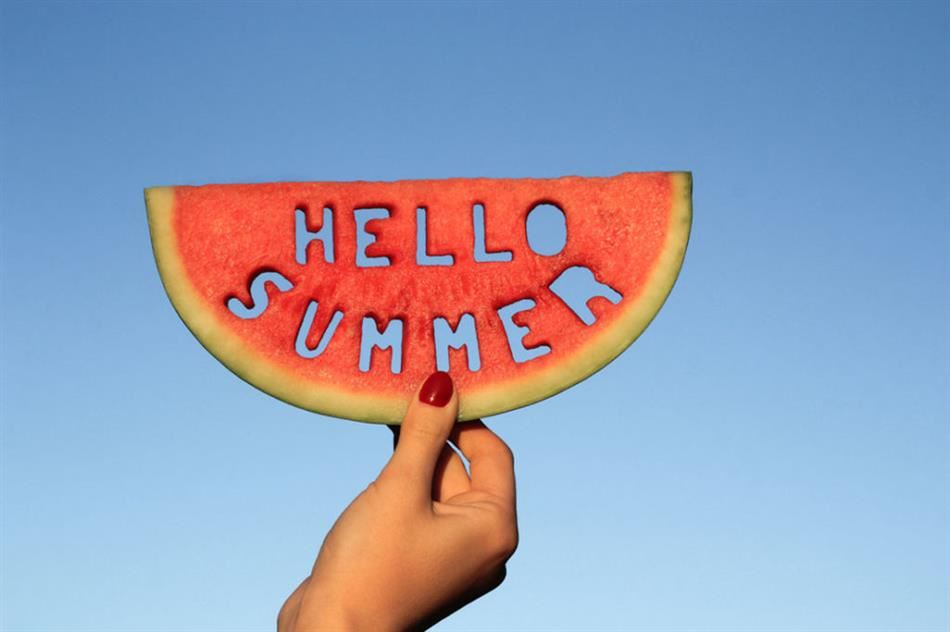 Our PTA Board
President: Monica Sheffield

1st VP of Membership: Marci Riding

2nd VP of Programs: Tara Edelstein

Treasurer: Alison Cooper

Secretary: Kristina Furst
Congratulations Ms. Tabor, Chiles Teacher of the Year!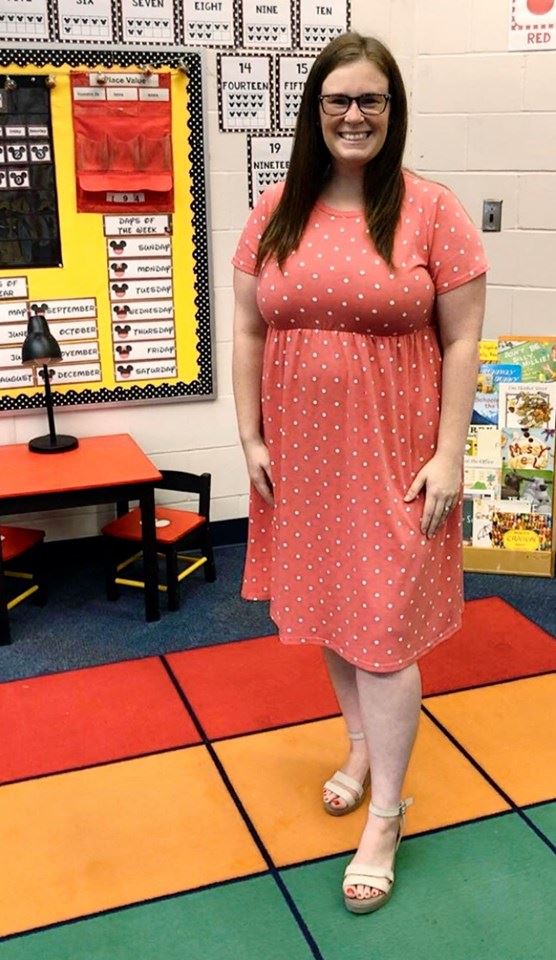 Lawton Chiles Elementary would like to announce that KAYCEE BURKETT is our Volunteer of the YEAR!!!

Kaycee is a mom of a 2nd grader and a 4th grader at Chiles. She is an AMAZING volunteer, who helps in almost every way at our school! She is our PTA's Ways and Means Chair; she lends a hand in nearly all of our school volunteer opportunities (Book Fair, Picture Day, etc.); she serves on the Diversity Committee, the Carnival Committee, the Cheetah Fun Run Committee, the Teacher and Staff Appreciation Week Committee, and she helps in the classroom as Homeroom Parent in two classes! THANK YOU, Kaycee, for all the time, energy, and love you give to our Chiles Family!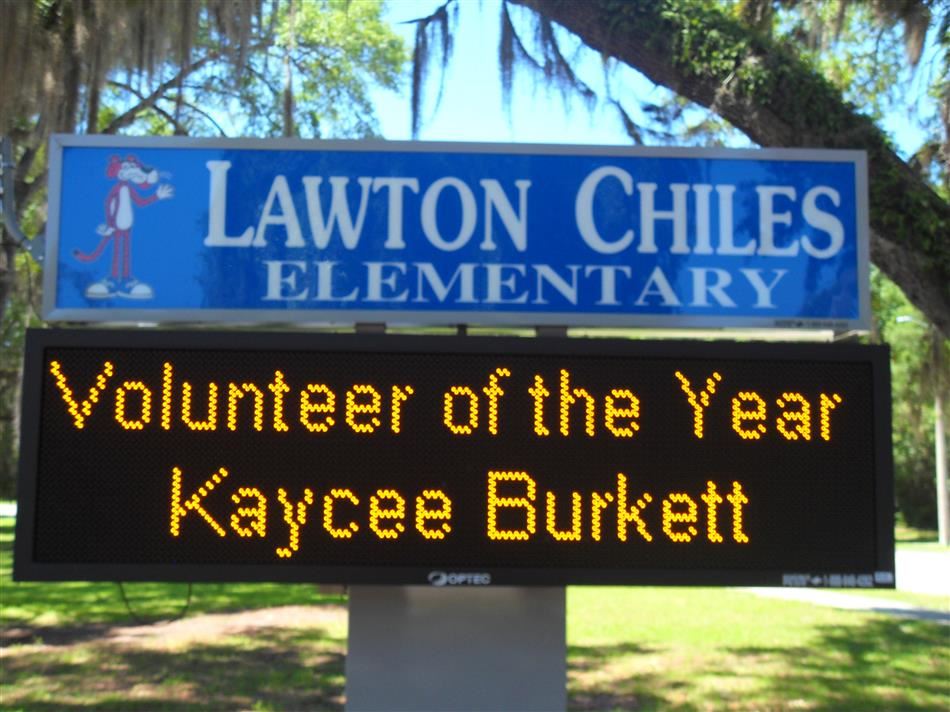 Congratulations and a HUGE Thank You to Ms. Dee Rutter for being our Chiles Senior Volunteer of the Year!!!

Ms. Rutter volunteers for a couple hours several times each week with our Chiles students. She has been a dedicated volunteer for many years, donating countless hours to our children. Thank you for giving so much of your time to Chiles!!!