EDEP at Shell Elementary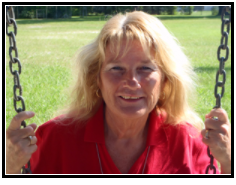 Phone:
Email:
Degrees and Certifications:
Debbie Bass, Coordinator

Email: bassdl (@gm.sbac.edu)

Phone: 352-481-1901
Program Hours: school dismissal to 6:00 pm

TAX ID# 59-6000500
Program Information
CLOSING TIME: Is at 6:00 p.m. Please note in the parent handbook, after 6:00 p.m. there will be a late fee of $15 for every 15 minutes, per child.

CHANGE IN SCHEDULE? Parents, if your child will not be attending EDEP, please notify Mrs. Bass to let her know that your child will not be there. YOUR CHILD'S SAFETY IS OUR FIRST PRIORITY!
EDEP Weekly Fees
Costs

Full Rate: First Child $48.00
Each additional Sibling $42
(At the same location)

Scholarship Rate III: First Child $32.00
Each additional Sibling $28
(At the same location)

Scholarship Rate II: First Child $20.00
Each additional Sibling $17
(At the same location)

Scholarships are available based on household income. The parent must complete an application and submit income verification to determine the proper fees to be charged. Until the scholarship form is processed everyone will pay the full rate.

Payments may be made by credit card or bank account using the Procare parent app. Payments may also be made by check or cash at the EDEP office.

Please DO NOT drop checks off in the front office or with your child's teacher.

Fees are always due no later than Monday of the current week.
Welcome Back Mustangs! We are looking forward to the 2020-2021 school year!
Registration Information
We are excited you are interested in EDEP. Starting Wednesday May 20th EDEP at 9:00 will be accepting registration for the 2020-2021 school year on the District EDEP website for all kindergarteners. Enrollment is limited and first come, first serve. On Thursday May 21st at 9:00 enrollment will be open to everyone. We at Shell will be registering starting July 27th you may contact Mrs.Bass or visit the front office for information. Shell doesn't have a waiting list and all students should get it. Please be patient as we start this new school year with things changing weekly. Currently, Shell EDEP is serving more than 20% of the school population.

Questions please email me at bassdl@gm.sbac.edu

Thank you,

EDEP Coordinator

Mrs. Bass
Our Daily Schedule
Here at EDEP, we like to provide a program which is both enriching and fun. We have put together a schedule which will allow the children plenty of time to do Homework and be able to participate in a variety of themed activities.

Daily Schedule

Mon., Tues., Th., & Fri. Schedule

3:40-4:10

Organized Game/Free Play

Wed. Schedule

2:00-2:45

Organized Games/Free Play
Important Information
Homework

We offer homework time every day except Fridays. We encourage students to do their work and assist in any way that we can. Unfortunately, we do not have the staff to offer individual tutoring.

Parking

Please park at the back of the lunchroom next to the dumpster and go through the single gate. Follow the sidewalk until you have reach the first glass door. That will be the door you will enter to pick up your child.

For security purposes, this door may be locked at times so please knock and an adult will let you in. You will then enter Mrs. Bass's office to sign out your child.