EDEP at Oak View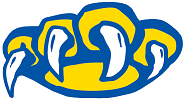 Phone:
Email:
Degrees and Certifications:
Kandice Mobley, Coordinator

Kandice Mobley

Phone:352-472-1153

EDEP Cell Phone: 352-359-4655

Email:williamsonkk(@gm.sbac.edu)

Program hours: School Dismissal to 6:00 p.m.

Tax ID: 59-6000500

Link to the district EDEP Site
Program Information
Days and Hours of Operation

After School

:

EDEP will operate Monday through Friday from school dismissal until 6 p.m.

School Holidays/Teacher Workdays:

EDEP does not operate during school holidays or teacher workdays.
EDEP Weekly Fees
EDEP Fees

Weekly Rates

The following sliding-fee schedule has been established:

Weekly Fee

Full Rate $60.00

Scholarship Rate III $40.00

Scholarship Rate II $25.00

Scholarships are available and based on household income. The parent must complete an application for Reduced EDEP Fees and income verification to determine the proper EDEP fees to be charged. Until this form is processed and approved, everyone will pay the full rate.
If your child is withdrawing from the program, a request for a refund must be given in writing via email to the On-Site Coordinator. No refunds will be issued after 30 days from the last day in attendance.

Fees are due weekly regardless of attendance


Registration Fee

Enrolling in EDEP, a nonrefundable annual registration fee of $25.00 per child, per school is due at registration. If a child withdraws from EDEP, a new registration fee will be charged.

Late Pick-Up Fees

Beginning at closing time, late pick-up fees will be charged. The rate is $15.00 per child for every 15 minutes you are late picking your child up.

Habitual tardiness (2 times) in picking up children will result in dismissal from the program. Parents must call the EDEP to notify staff of any extenuating circumstances. Pick up after 7:00pm will result in immediate dismissal.

The clock from our sign out system will be used to determine the time.

Withdrawal


Weekly fees are charged each Monday morning. An official EDEP withdrawal form must be submitted to the site Coordinator prior to noon to cancel the current week fees. Students wishing to re-enroll (if space allows) will be charged a new registration fee of $25. Any refund request must be submitted to the Site Coordinator via email within 30 days of last attendance.
Financial Policies & Procedures

* Payment of fees are due in ADVANCE, before the child attends. Fees are due no later than 10:00 a.m. Monday morning each week. Prepayment of services assures compliance with the Florida State Constitution (Article VII, Section 10) which requires tuition to be paid in advance of services.

* Each Monday, after attendance a late payment fee of $10 will be added to all unpaid accounts. Partial payments will be assessed a late fee.

* Two weeks of unpaid fees will result in dismissal from EDEP and your space forfeited to a family on the waitlist.

* Families will be charged each week, regardless of attendance.

* Fees will not be prorated for holidays or absences.

* Make checks payable to EDEP. Include on the check your child's name.

* Post dated and temporary checks will not be accepted.

* Accounts must be kept current regardless of custody issues.

* Official School Board Receipts will be issued immediately upon payment. If receipts are not readily available, please contact the District EDEP Office 352-955-7766

* It is School Board policy to use Envision Payment Solutions to electronically redeposit returned checks. This electronic redeposit and associated fees will be indicated on your bank statement in the ATM or electronic payment section. The recovery fees vary, but will be a minimum of $25. If you have questions regarding the electronic process, please call Envision Payment Solutions at 1-877-290-5460 or 770-709-3100. Cash or online payments will be mandatory after a returned check.

Income Tax Information


It is the parents' responsibility to retain receipts for IRS purposes. Please ask for and retain all receipts. The School Board of Alachua County Tax Identification Number is 59-6000500. Annual statements will be issued upon request for the current school year only. Tax records are available in the parent app.
EDEP Registration
Each child must have a completed and signed registration card on file before participating in the program. You must register in person with the EDEP On-Site Coordinator at your school each year. The On-Site Coordinators are available after school until 5:30 p.m. The registration fee and first week's fee are due at registration, along with a signed Parent Acknowledgment form, located in this handbook. An email address will be required to set up your online ProCare account. ProCare is used for tracking your EDEP activities, such as attendance & fees.

The EDEP staff must know at least one week in advance which days your child will be attending the program. There is no "drop-in" service. You must fill out a new registration card each year.

Enrollment is limited at some schools. To provide for the safety of the EDEP participants and the quality of the program, maximum capacities have been established at each school. These enrollment caps are based on the size of the available space and the total school population. Procedures have been established for enrollment priorities and are followed by the principal until the program has reached capacity.
Important Information
Cell Phones

The usage of cell phones or smart watches is not permitted during EDEP hours. EDEP will not be responsible for your child's cell phone or smart watch. Phones must remain off and in your child's backpack during EDEP. You are welcome to contact your child through the EDEP number. In the event a child must use his/her cell phone, to ensure the safety of all students it will be used under the direct supervision of the EDEP staff.

Homework Policy

EDEP has homework time every day. Each day we will bring all of the students together and encourage them to do their homework. Homework time is optional and alternate activities will be available for those students that do not choose homework time. Due to the large number of students in EDEP, we are not able to provide one on one assistance to individual students.
Check Out Procedures
No child will be released to anyone not authorized in writing by the custodial parent and listed on file. Persons on file, but not known by the staff, who are picking up children will be asked to show identification. We will release a child in accordance with the registration card. Other dismissal procedures may be arranged, but must be in writing and listed on file.

If you arrive for pick up before 3:15, please park in the parking lot on the side of the cafeteria to ensure the safety of the students in the bus loop.
Procare Parent App
All EDEP programs use a program called Procare. Anyone that checks out a child MUST have a photo ID and have their own Procare checkout pin number.

Procare can be used for:

payments
checking your accounts
adding authorized users
sending messages to Ms. Kandice (please include the name of your student(s)