EDEP at Oak View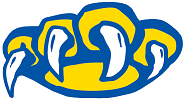 Phone:
Email:
Degrees and Certifications:
Kandice Williamson, Coordinator

Kandice Williamson

Phone:352-472-1153

Email:williamsonkk(@gm.sbac.edu)

Program hours: School Dismissal to 6:00 p.m.

Tax ID: 59-6000500

Link to the district EDEP Site
Program Information
Program hours are from school dismissal until 6:00 pm.

Late fees will be charged beginning at 6:01 at a rate of $15.00 per child for every 15 minutes you are late. Three late pickups will result in dismissal from the program.
EDEP Weekly Fees
Full Rate: First Child $48.00
Each additional Sibling $42
(At the same location)

Scholarship Rate III: First Child $32.00
Each additional Sibling $28
(At the same location)

Scholarship Rate II: First Child $20.00
Each additional Sibling $17
(At the same location)

Scholarships are available based on household income. The parent must complete an application and submit income verification to determine the proper fees to be charged. Until the scholarship form is processed everyone will pay the full rate.

Payments may be made by credit card or bank account using the Kinderlime parent app. Payments may also be made by check, cash or money order at the EDEP office. Please make all checks out to EDEP and include your child's name.

Please DO NOT drop checks off in the front office or with your child's teacher.

Fees are always due no later than Monday of the current week.
Check Out Procedures
Check-out is any time between the end of the school day and 6:00.

Children will only be released to authorized adults. Anyone picking up must be able to produce a valid photo ID at pickup. Students are permitted to sign themselves out with written permission on file. Anyone not on the registration card or on the Kinderlime app will not be permitted to sign students out.


If you arrive for pick up before 3:15, please park in the parking lot on the side of the cafeteria to ensure the safety of the students in the bus circle.
EDEP 2019-2020 Registration
Registration Information
Welcome to the 2019-2020 School Year! Oak View's program currently has spaces available.

To enroll your child please pick up an EDEP registration card at your school, fill it out, return it with a nonrefundable $10 registration fee per child. The first week fees are due before your child begins.
Important Information
Cell Phones

Cell phones are not permitted during EDEP hours. EDEP will not be responsible for your child's cell phone. Cell phones must remain off and in your child's backpack during EDEP. You are welcome to contact your child through the EDEP number. In the event a child must use his/her cell phone, to ensure the safety of all students it will be used under the direct supervision of the EDEP staff.

Homework Policy

EDEP has homework time every day. Each day we will bring all of the students together and encourage them to do their homework. Homework time is optional and alternate activities will be available for those students that do not choose homework time. Due to the large number of students in EDEP we are not able to provide one on one assistance to individual students.

Students are expected to bring their own supplies for homework.
Kinderlime
All EDEP programs use Kinderlime to track check-in and check-out of children and to communicate with parents through email. The link to the Kinderlime website can be found here.

Parents can make fee payments, see their account history and current balance, add authorized adults to pick up, send messages (make sure to include the name of your child in your message) to the program coordinator, and check PINs.

When sending messages through Kinderlime, please include the name of your child in your message.