Positive Behavior Intervention and Supports (PBIS)
Positive Behavioral Intervention and Support (PBIS) is a school- wide program we at Westwood. The program makes use of effective teaching strategies, consistent correction procedures, logical consequences and positive reinforcement to teach students the skills and behaviors necessary to succeed now and in the future. You may see your student coming home with "whirl-ones" that they have earned for following the Westwood rules and expectations. Students then have the opportunity to purchase items or events with the coupons that they earn. This is a great opportunity for parents and their children to spend time together discussing the importance of responsibility, respect, preparedness, and positivity at school and at home.

Westwood Expectations
Be Responsible
Be Respectful
Be Prepared
Be Positive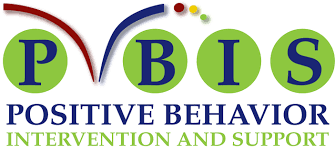 Donate
Donations are always accepted to help stock the Whirl- mart Store and provide incentives to our students. Coupons, gift-cards, items, and packaged cookies can be dropped off anytime at the front office to the attention of Jill Kanji.
Whirl- Mart Store
The Whirl-mart store is the place for students to spend their whirl-ones on anything from school supplies to mp3 players.
The store is open Monday. Wednesday, and Friday afterschool.