Training 3D Artist & Programmers
LEARN PROGRAMMING & 3D MODELING THROUGH GAME DESIGN

Computer science jobs are growing three times faster than the graduates themselves and are among the highest-paying jobs for new graduates. Additionally, more than fifty percent of the jobs related to math and science are for computer scientists.

Video game design is quickly becoming the premiere medium for cultural storytelling, information, and entertainment, which is why there are no limits to its potential.


Students in this academy get hands-on experience building computers, designing games, and much more!


Course and General Information
Be a Part of Tomorrow . . . Join the Digital Community!

This academy offers a sequence of courses that provides coherent and rigorous instruction that promotes the necessary academic standards. Students will obtain both technical knowledge and skills that will help prepare them for a future in the game design industry. Students will obtain the knowledge and skills necessary to be a game/simulation designer, a game programmer, or a software developer for games.

The content includes but is not limited to practical experiences in game/simulation conceptualization, design, storyboarding, development methodologies, essential programming techniques, and implementation issues. Specialized programming skills involving advanced mathematical calculations and physics are also integrated into the curriculum.

The Academy of Gaming & Mobile Apps lets student's dreams and imaginative ideas come to life. Amazing things become possible for motivated students who view the world in a creative way. Students work hands-on with the same cutting-edge technology and software as today's premiere design professionals, while pursuing traditional art classes in addition to technology-intensive classes. At the Academy of Gaming & Mobile Apps, we are career-focused and creatively driven. Students are offered the opportunity to earn college credit from Santa Fe College and Adobe Certifications while taking honors weighted courses.

Students complete a variety of courses through the program, including:

Game & Simulation Foundations
Game & Simulation Design
Game & Simulation Programming
Multi-user Game & Simulation Programming


Additional Courses Offered are:

AP Computer Science Principles
Game & Simulation Graphic Artist (Illustrator)
Game & Simulation 3D Graphic Animator (Unity)
Advanced Applications (Capstone Course)

21st-Century Skills require students to demonstrate basic scientific, mathematical and technological literacy. The focus of this academy requires students to acquire broad, transferable skills and an understanding of the rudiments of the digital media/multimedia industry, including inventive thinking, effective communication and the ability to prioritize, plan and manage for results.

Essential skills identified by the Division of Career and Adult Education have been integrated into the standards and benchmarks of this program. These skills represent the general knowledge and skills considered by industry to be essential for success in careers across all career clusters.


Application/Process Questions

Application/Process Questions

OR

School/Program Specific Questions

Contact each school/program director
ACADEMY HIGHLIGHTS
Stay Tuned as We Build the AGMA iOS App so anyone and everyone can play the games OUR students have created!
Magnet Application Timeline

Application/Process Questions

Application/Process Questions

OR

School/Program Specific Questions

Contact each school/program director
Academy Instructor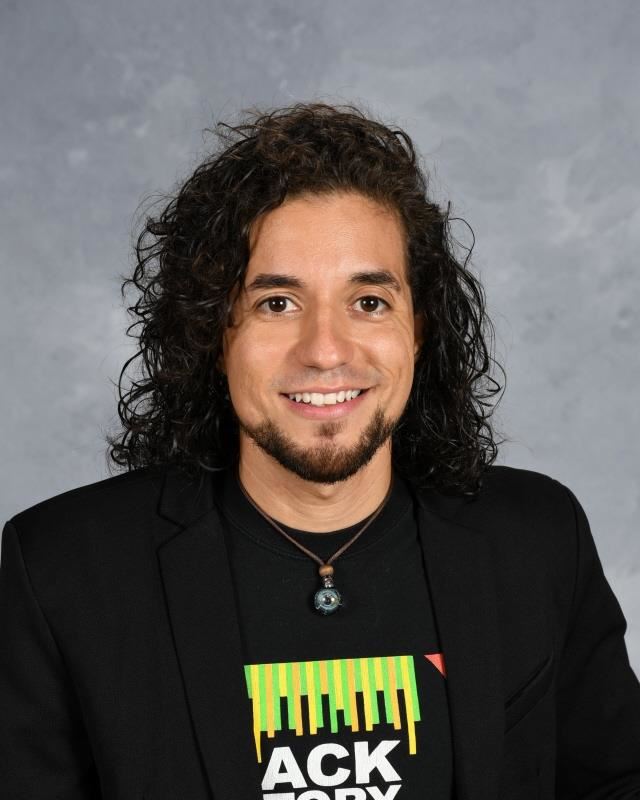 Phone:
Email:
Degrees and Certifications:
Mr.

Eric J. Baez

Eric Baez's career in education started in 2018 as the testing coordinator at a school where he developed scripts to automate his work, freeing his time up so he could become a long-term substitute in mathematics. The following year, he began teaching programming and graphic arts courses and, as of 2022, he serves as the Director/Instructor of Gaming & Mobile Apps at The Professional Academies Magnet @ Loften High School.

With Mr. Baez management degree and background, he runs and organizes his classes more as a software development office than a classroom. Using the industry standard management style, scrum to organize team projects between graphic artists and programmers as students produce one project per month for their portfolio.

When Mr. Baez is not working, he enjoys spending time with his kids on anything that has wheels, spending time in water, and going to as many national parks as possible.