Gaming - An exploding industry
GAMING – AN EXPLODING INDUSTRY NEEDS QUALIFIED DESIGNERS

New computing jobs are growing 3 times faster than the number of computer science graduates. More than 50 percent of all math and science jobs are for computer scientists.
Computer science jobs are the highest-paying jobs for new graduates.

There is no limit to the potential in the video game design field, which is quickly becoming the premiere medium for cultural storytelling, information and entertainment.
Course and General Information
Be a Part of Tomorrow . . . Join the Digital Community!

This program offers a sequence of courses that provides coherent and rigorous content aligned with challenging academic standards and relevant technical knowledge and skills needed to prepare for further education and careers such as a Game/Simulation Designer, Game Programmer, and Game Software Developer in the Information Technology career cluster; provides technical skill proficiency, and includes competency-based applied learning that contributes to the academic knowledge, higher-order reasoning and problem-solving skills, work attitudes, general employability skills, technical skills, and occupation-specific skills.

The content includes but is not limited to practical experiences in game/simulation conceptualization, design, storyboarding, development methodologies, essential programming techniques, and implementation issues. Specialized programming skills involving advanced mathematical calculations and physics are also integrated into the curriculum.

The Academy of Gaming & Mobile Apps lets student's dreams and imaginative ideas come to life. Amazing things become possible for motivated students who view the world in a creative way. Students work hands-on with the same cutting-edge technology and software as today's premiere design professionals, while pursuing traditional art classes in addition to technology-intensive classes. At the Academy of Gaming & Mobile Apps, we are career-focused and creatively driven. Students are offered the opportunity to earn college credit from Santa Fe College and Adobe Certifications while taking honors weighted courses.

Students complete a variety of courses through the program, including:

Game & Simulation Foundations
Game & Simulation Design
Game & Simulation Programming
Multi-user Game & Simulation Programming


Additional Courses Offered are:

AP Computer Science Principles
Game & Simulation Graphic Artist (Illustrator)
Game & Simulation 3D Graphic Animator (Unity)
Advanced Applications (Capstone Course)

21st-Century Skills require students to demonstrate basic scientific, mathematical and technological literacy. The focus of this academy requires students to acquire broad, transferable skills and understanding of the rudiments of the digital media/multimedia industry, including inventive thinking, effective communication and the ability to prioritize, plan and manage for results.

Essential skills identified by the Division of Career and Adult Education have been integrated into the standards and benchmarks of this program. These skills represent the general knowledge and skills considered by industry to be essential for success in careers across all career clusters.


Application/Process Questions

Contact Kim Neal - 352-955-7629 or alachuamagnets@gm.sbac.edu

School/Program Specific Questions: Contact the School
Magnet Application Timeline

Application/Process Questions

Contact Kim Neal - 352-955-7629 or alachuamagnets@gm.sbac.edu

School/Program Specific Questions: Contact the School
ACADEMY HIGHLIGHTS
OPEN HOUSE VIDEO LINK

https://www.youtube.com/watch?v=t-wjtRsPVeU

YOU'VE GOT GAME - CONGRATULATIONS!

A TEAM from our school is now

a finalist in the Fall 2020 GOT GAME Competition

. Head over to the

Finalists Voting

page to see the games that made their way into the TOP 6 in this semester's competition!

We're extremely proud of ALL students who submitted games!

Please vote for their game in the final round of judging using this link (hint: MAD COW and her friends is the name of the game)!

Voting Ends on February 5, 2021 at 8:00 PM CST and winners will be announced on February 8, 2021 at 12:00 PM CST.

Again, congratulations! Creating an original game is a TON of work and we're thrilled to be able to celebrate their success!

Keep on gaming and good luck!
Academy Instructor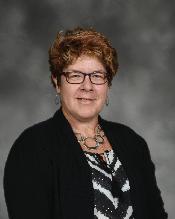 Phone: (352) 955-6839 ext. 269
Email:
Degrees and Certifications:
Mrs.

Tina Gennaro Brann

Mrs. Brann has taught computer science for 16 years at the high school level. She currently serves as the Director of Gaming & Mobile Apps at The Professional Academies Magnet @ Loften High School. Mrs. Brann has

a BS degree in Computer Information Systems and a MS in Instructional Design, and is close to completing an MBA-Market Research and Social Media Analytics from Saint Leo University.

She is committed to providing students with the necessary tools to achieve academic and career goals.