Institute of Graphic Art and Design
---

Our institution offers classes in both two and three-dimensional art, as well as the digital arts. Students will become educated in the Adobe Suite, which will then lead to the opportunity of earning certifications. This program is accessible to students from all backgrounds and experience levels. Graduates will be prepared to enter the competitive artistic marketplace.

---

Important Resources:

GENERAL MAGNET QUESTIONS? Call 352-955-7622

---

Application Requirements

Please visit the CTE Application Website for dates and other important information.
The minimum requirement is a 2.5 GPA, no more than 10 unexcused absences, discipline including current and prior school year: no "major" referrals and no more than 4 out-of-school suspension days.
Essay Required: All high school applicants will answer one short answer response prompt (300 words or less): "Describe in detail something you are passionate about or something that motivates you."

---

4 Year Curriculum Plan:

9th Grade:

Fall: 2/D Studio Art 1

Spring: Digital Media/Multimedia Foundations 1- Adobe Photoshop & Illustrator certification opportunity

10th Grade:

Fall: Drawing and Painting 1

Spring:

Digital Media/Multimedia Foundations 2- Adobe Photoshop, Illustrator & InDesign certification opportunity

11th Grade:

Fall: 3/D Studio Art 1

Spring:

Digital Media/Multimedia Foundations 3- Adobe InDesign and Toon Boom Storyboard Pro certification opportunity

12th Grade:

Fall: Portfolio Development

Spring:

Digital Media/Multimedia Foundations 4- Toon Boom Storyboard Pro & Harmony certification opportunity

Additional Course Offerings:

2/D Studio Art 2


2/D Studio Art 3

Drawing/Painting 2

3/D Studio Art 2

Portfolio Development 2

What do the Visual Arts teach us?

T

he arts teach students how to make good judgments about qualitative relationships.

The arts teach students that problems can have more than one solution and that questions can have more than one answer.

The arts celebrate multiple perspectives.

The arts teach students that in complex forms of problem-solving, purposes are seldom fixed, but change with circumstances and opportunity.

The arts make vivid the fact that neither words in their literal form nor numbers exhaust what we

know.

The arts teach students that small differences can have large effects.

The arts teach students to think through and within a material.

The arts help students learn to say what cannot be said.

The arts enable us to have experiences we can have from no other source and to discover the range of what we are capable of feeling.

The arts' position in the school curricu

lum symbolizes to the young what adults believe is important.

Author: Elliot Eisner

Come see where the most creative students in Alachua County thrive!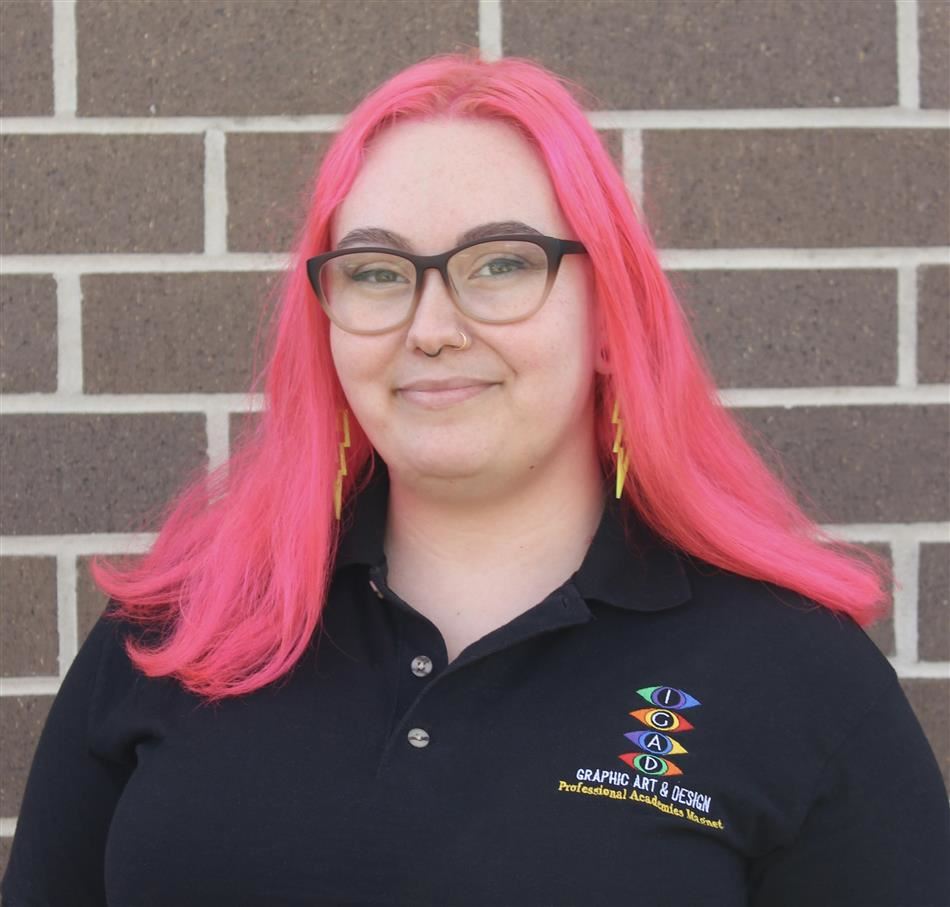 Phone: 352-955-6839 ext. 5733
Email:
Degrees and Certifications:
Ms.

St. Peter

Mandy St. Peter is a mixed media artist who experiments in multiple disciplines, such as drawing, painting, and digital art. Ms. St. Peter has recently graduated from the University of Florida, specializing in Art Education. As a former IGAD student, she is enthusiastic about guiding students to explore the world, improving problem solving skills, strengthening communication techniques, and more through the creative process.