The Office of Education Equity and Outreach
Equity is defined as "the quality of being fair and impartial." It is a value system that must be prioritized to be effective. Equity is a humanistic approach that says each person is valuable and because each person matters, the collective body is stronger. Educational Equity is grounded in practices that afford all students access to resources, contributing to their success in our local and global community.

The Office of Education Equity and Outreach was established in September of 2017 specifically to address the achievement gap through the development of an equity plan, training, and community partnerships. From its inception, the office has focused on providing training with teachers and administrators on culturally responsive classrooms, facilitating a book study with school-based administrators, providing presentations to local community-sponsored groups, and meeting with parents and other community stakeholders. Our equity lens provides a broad view of growth and development that encompasses all students. Each student is valued regardless of race, gender, religion, disability, ethnic background, socioeconomic status, sexual orientation, English Language Proficiency, or other factors.

We encourage you to check back often on our website for updates and efforts promoted through the Office of Education Equity and Outreach.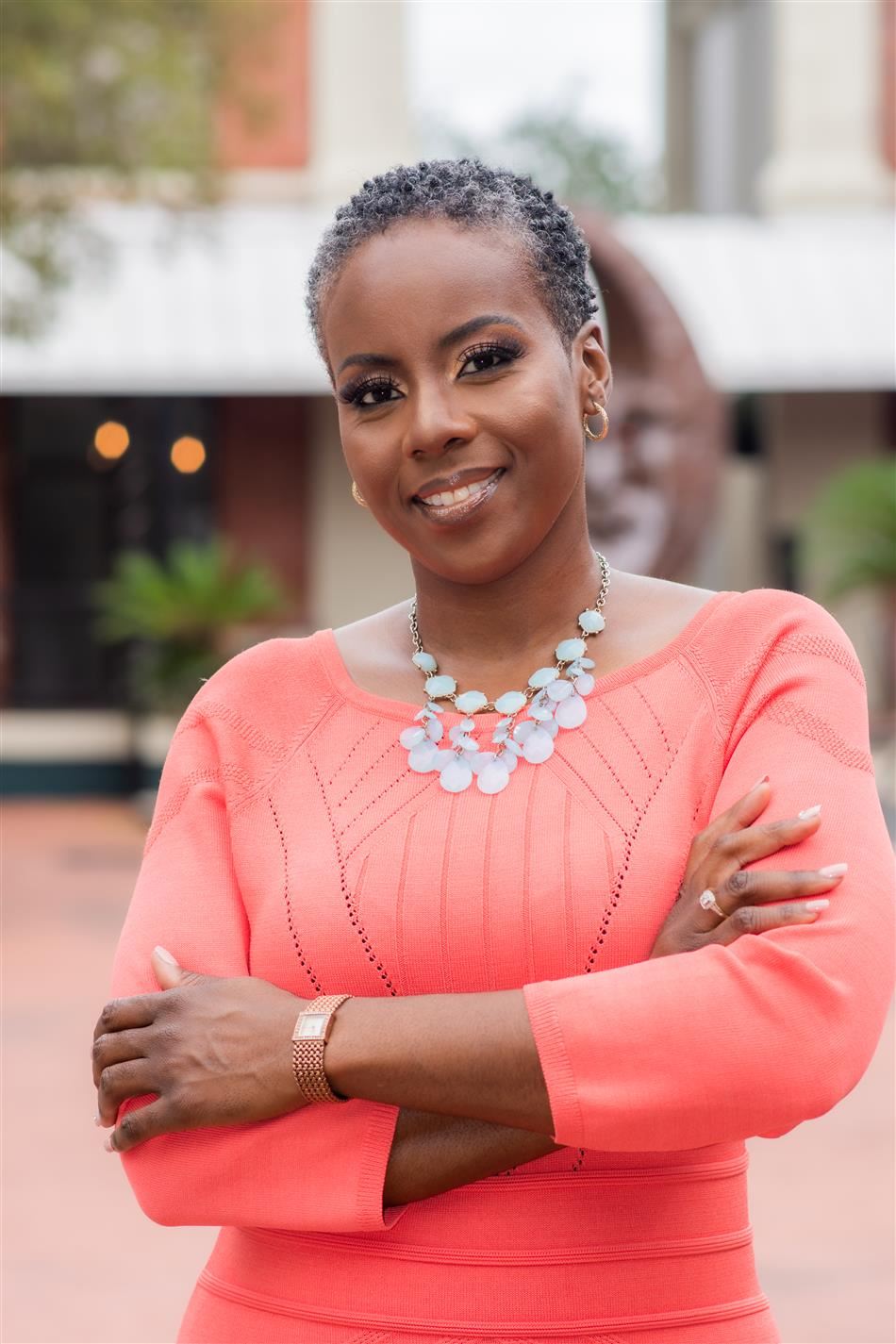 Phone:
Email:
Degrees and Certifications:
Dr.

Anntwanique Edwards

Dr. Anntwanique Edwards was selected as the Chief of Equity, Inclusion, and Community Engagement in 2021. She has worked with the School Board of Alachua County for more than two decades. She has served as a teacher's aide, substitute teacher, middle and high school counselor, and school-based administrator. A native of Connecticut, Dr. Edwards moved to Gainesville after graduating high school and has attained several degrees from the University of Florida; Associate of Arts, Bachelors in Sociology, Masters and Specialist in Counselor Education and Mental Health Counseling, second Masters in Educational Leadership, and PhD in Educational Leadership. She is currently working on completing a certificate in Equitable Community Change from Cornell University. Dr. Edwards is a member of civic and community organizations where her role, leadership, and passion for helping youth and young adults remains evident. She believes that education is the door to opportunities and all students should have exposure to the best learning experiences.
About Director of Equity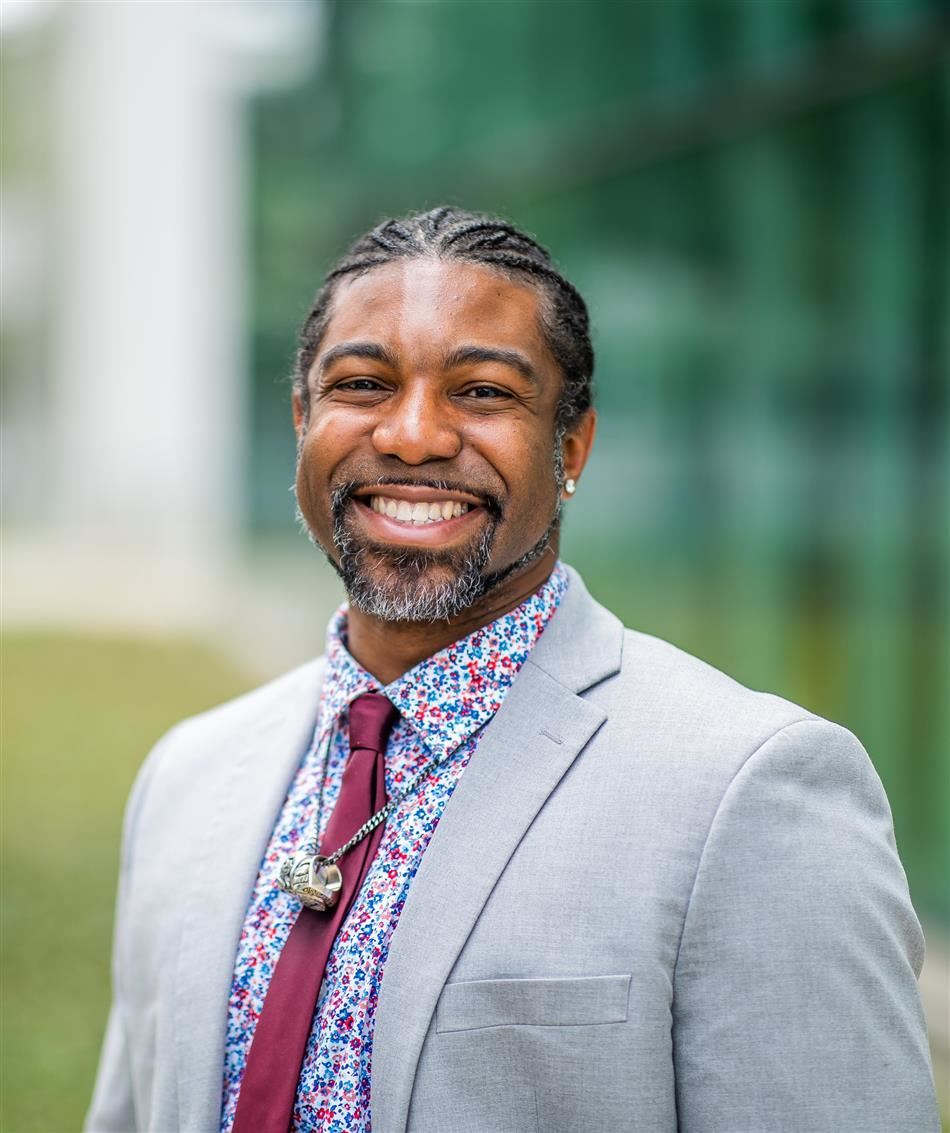 Phone:
Email:
Degrees and Certifications:
Dr.

Dakeyan "Dré" Graham

Before joining Alachua County Public Schools, Dr. Graham, the 2020 Florida Teacher of the Year and Christa McAuliffe Ambassador for Education, served as the Executive Director for the Office of Independent Education and Parental Choice and the Bureau of School Improvement. During his time in the classroom, he taught as the Director of Instrumental Studies for more than a decade at his alma mater, C. Leon King High School in Tampa, FL. A lifelong learner, Dr. Graham holds Bachelor's and Master's Degrees in Music Education (University of Florida), a Master's in Educational Leadership (Concordia University), and a Ph.D. in Music Education (University of South Florida). He is currently pursuing an Ed.D. in Learning Design and Performance Technology at the Florida State University and a DMA in Conducting at the University of Florida. His desire is to positively impact the next generation of world changers while advocating for an equitable educational experience for all students tailored to the individual needs so they can pursue the best version of themselves.
About Instructional Coach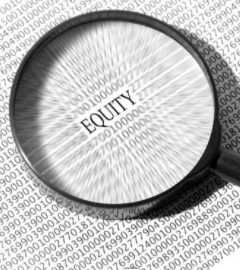 Phone:
Email:
Degrees and Certifications:
About Parent Academy Specialist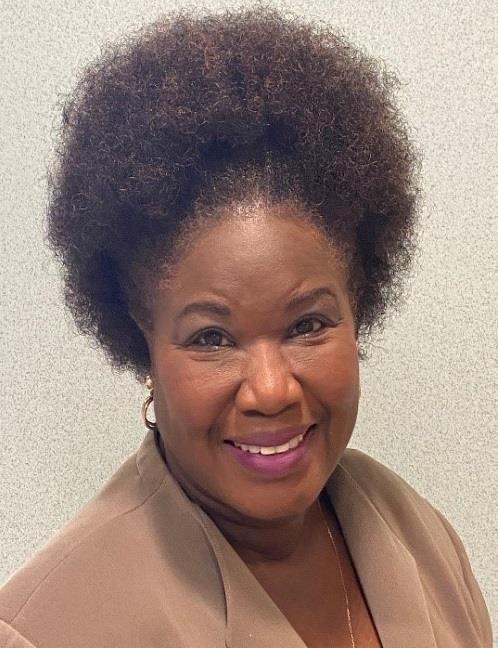 Phone:
Email:
Degrees and Certifications:
Pamela Anderson

Pamela Anderson has served in various roles within the public school sector and higher educational institutions. She has positively impacted families through her work with McKinney-Vento, McNair Scholars Program, Upward Bound and other student services programs. She has also worked as a classroom teacher and academic tutor. Ms. Anderson is a graduate of Eastside High School and has earned her Bachelor of Science Degree in Human Services and Sociology from Troy University. She is currently completing a Master's Degree in Social Sciences. In her newest role as Parent Academy Specialist, she brings a wealth of experience and knowledge to engage parents in their child's education. By promoting parent advocacy, Ms. Anderson empowers parents and guardians to embrace new concepts and engagement strategies that result in greater student achievement.
Contact Us
Chief of Equity, Inclusion, and Community Engagement
Dr. Anntwanique Edwards
(352) 955-7676 Ext. 6306 / 955-7621 x1076
email: edwardad

Director of Educational Equity
Dr. Dakeyan "Dre" Graham

Phone: (352) 955-7676 Ext. 6309
email: grahamdc

Instructional Coach
Instructional Vacancy
Phone: (352) 955-7676 Ext. 6318
email: TBD

Parent Academy Specialist
Pam Anderson
Phone: (352) 955-7676 Ext. 6322
email: andersonpd

Administrative Secretary
Vacancy
Phone: (352) 955-7676 Ext. 6310
email: TBD

_________________________________________

Mailing Address:
Fearnside Family Services Center
3600 NE 15th St
Gainesville, FL 32609