Alachua County Public Schools Transportation Changes
Due to a bus driver shortage impacting schedules and attendance, Alachua County Public Schools is revising its transportation system to reduce tardy or non-arriving buses, increase on-time arrivals and departures, and use public funds more effectively.

Key changes include:

Elimination of 'courtesy' bus routes for all students starting January 16, 2024, which is the beginning of the second semester.

Parents can request transportation for students if their route meets the 'hazardous walking conditions' as per state law. Details on this will be provided soon.

The transportation method for ~1,600 students in magnet/choice programs will be optimized.

Revised magnet/choice transport will be effective January 16, 2024, which is the beginning of the second semester.


No bus driver positions will be terminated. Instead, this will significantly reduce the existing driver shortfall.

The district is looking at other possible strategies to improve the efficiency of its transportation system, including the recruitment and retention of drivers. School start times may also be adjusted in future years to reduce delays and to comply with a new state law on start times.
Welcome to the Alachua County Public Schools Transportation Department
We take the safety of transporting your child(ren) very seriously! We are here to assist you with getting answers to your concerns and questions regarding the transportation of your child(ren) to and from school.

It is important for us to have the most up-to-date information in order to be able to meet your needs and transport children safely. If your place of residence changes after being assigned a stop, please notify the school so that a new stop can be arranged. Route Coordinators will review the situation using state guidelines to determine whether busing can be provided. Please allow 3-5 days for a bus stop to be arranged. Stops are scheduled based on the student's primary addresses. Pick up and drop off must be from the same location.

A Skylert will be sent when your child(ren)'s bus is going to be more than 15 minutes late. Please contact your child's school to make sure you are registered to receive Skylert notices from the district and make sure your information is current especially your phone number and email address. Skylerts are sent out through SMS messages, emails, and phone calls.
Late Bus
If your bus is running more than 10 minutes behind schedule, please call your student-assigned school first. We normally make calls to the schools when buses are running late, or, if you prefer, you can also give the Transportation Department a call at (352) 955-7602.

Thank you for your patience and understanding.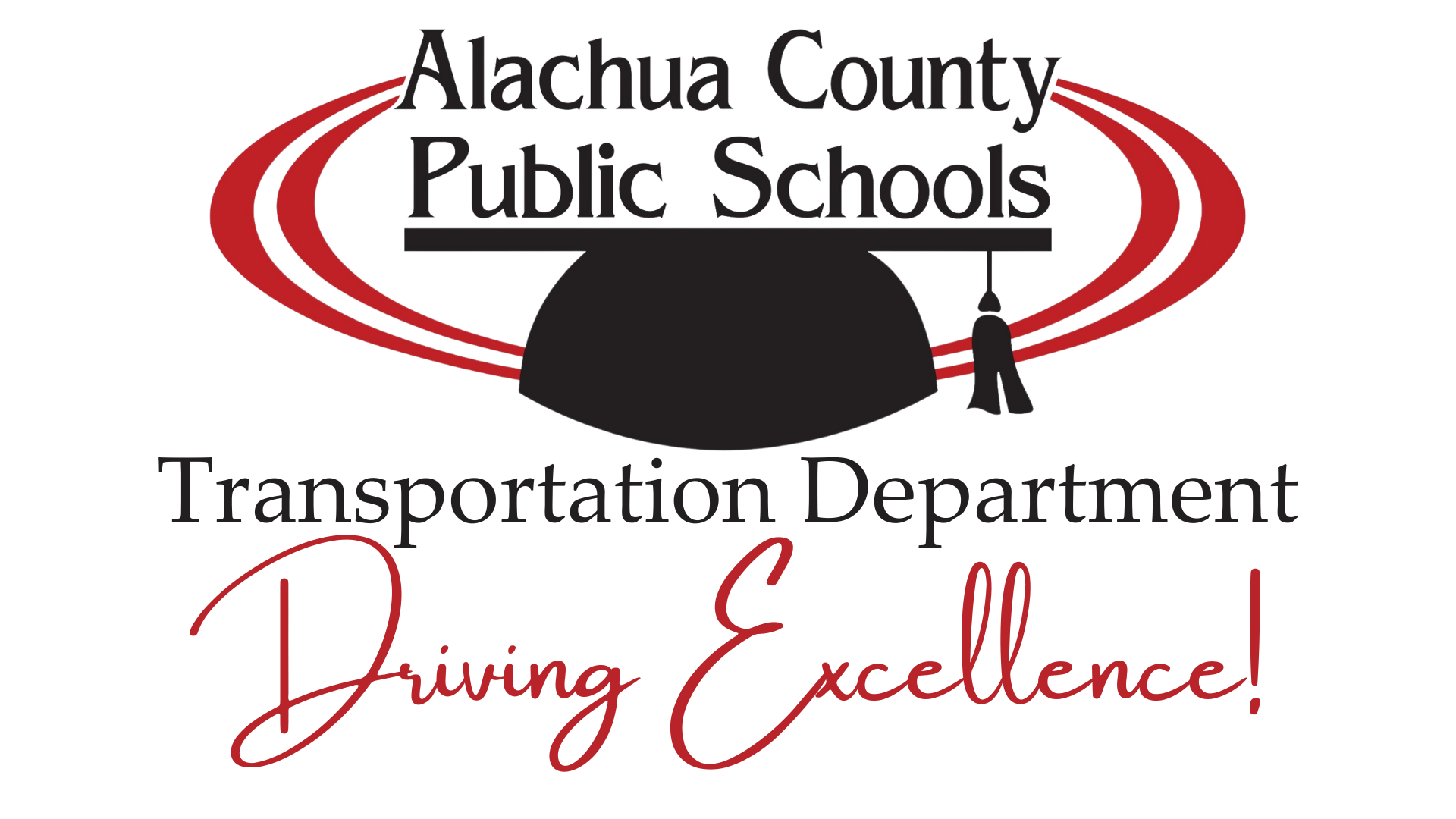 Transportation Photo Gallery