Take Stock in Children:
Take Stock in Children was established in 1995 as a non-profit organization in Florida that provides a unique opportunity for deserving, low-income youth to escape the cycle of poverty through education. We offer underserved students one-on-one support through caring volunteer mentors, professional college success services, the opportunity to earn a college scholarship, and hope for success in college, career, and life.

Upon high school graduation, each Take Stock in Children scholar receives a two-year Florida Prepaid College Scholarship. This scholarship can be used at any college, university, or technical program. For many, this scholarship is the catalyst for a better future by providing a pathway to a successful career thereby breaking the cycle of generational poverty.

--https://edfoundationac.org/take-stock-in-children/

To be eligible for Take Stock in Children, students must attend an Alachua County Public School, be in the sixth, seventh, eighth or ninth grade, and their family must meet eligibility guidelines.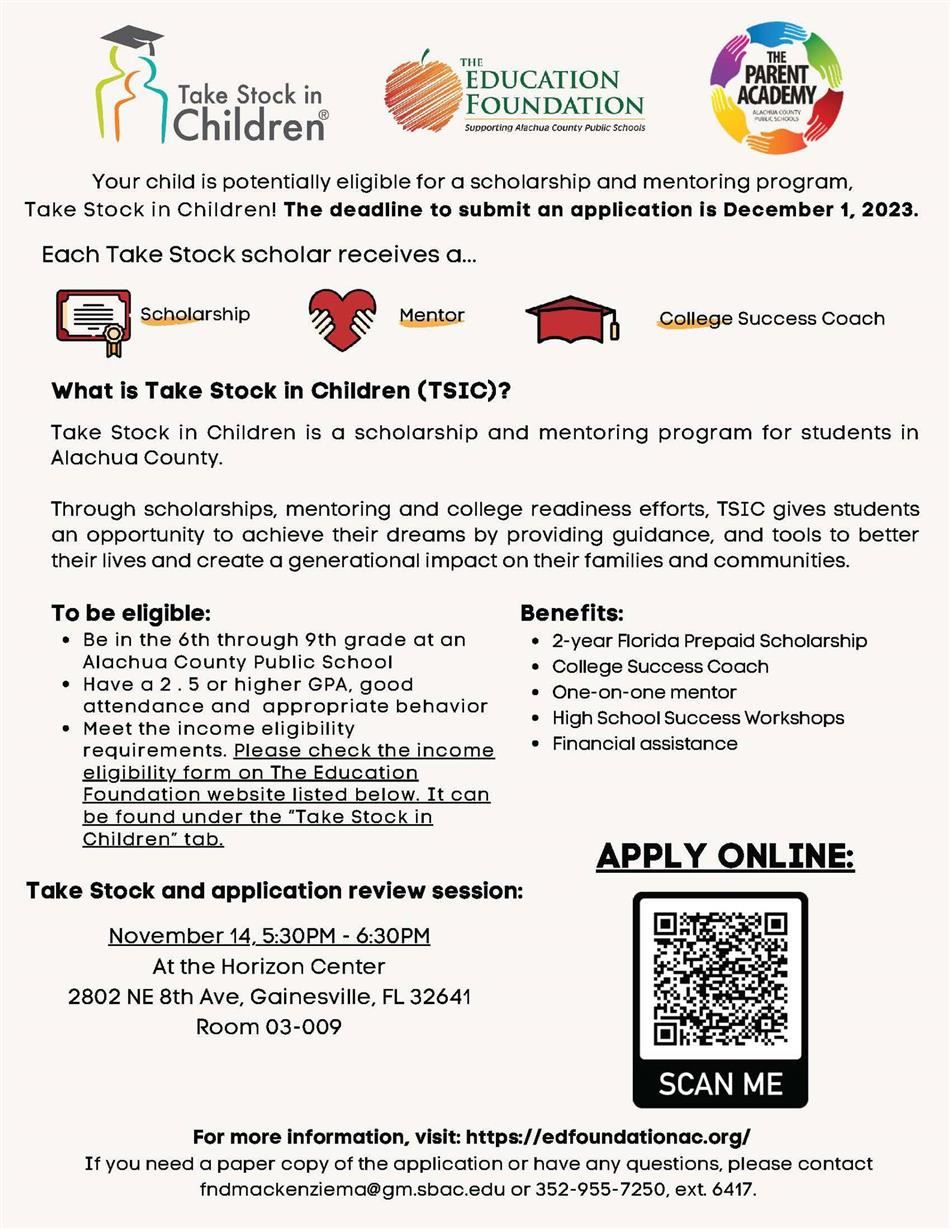 Take Stock in College:
The Take Stock in College program provides postsecondary completion and degree attainment support services each year for more than 6,500 Take Stock scholars enrolled at one of Florida's 40 public colleges and universities. Postsecondary degree attainment is the goal for every Take Stock College scholar. The college program is part of Take Stock's continuum-of-care support model for its first-generation students as they continue their educational pathway to degree attainment or certification. --https://www.takestockinchildren.org/college/